Residential Roofing in Grand Rapids, MI
Save up to $1,000 off a new roof*
Grand Rapids most trusted name in roofing since 1962. We offer some of the best warranties in the industry and complete most projects in just one day. From roofing and siding to windows and new gutters, we have a crew your exterior renovation needs. Get a free estimate today!
* Discount amount based on the size of the roof
and purchase of premium roofing products
. See
special offers
page for more details.
Grand Rapids Roofing Contractors
Mr Roof is one of the largest residential roofing contractors serving the Grand Rapids, Muskegon, Lansing and Kalamazoo area. We've developed a reputation for providing homeowners with quality exterior renovation services and lasting peace of mind in an ever changing market. As a BBB accredited Grand Rapids roofing company with an A+ rating, and winner of the Consumer Choice Awards for 21 years in a row, you can trust you are hiring the best. Our highly-skilled specialty crews can take on every facet of exterior renovation.
Services we offer
Roofing
Gutters
Window Replacement
Masonry
Siding
Insulation
Roof Replacement in Grand Rapids, MI
Your roof is the most important exterior component of your home. It provides protection from the elements, keeps your home structurally sound and keeps you comfortable in the warmer and colder months. But over time, as age and day-to-day wear and tear take their toll, your roof becomes less effective at protecting your home. That's why we recommend annual roof inspections to make sure your roof is structurally sound and working as it should.
When you contact us to replace your roof we'll complete the job, from materials drop-off to clean up in one day – 98% of the time. We use Owens Corning roofing systems for all of our roofing in Grand Rapids, Michigan. Owens Corning provides the highest quality roofing products on the market today.
Professional Roof Repair in Grand Rapids
If you notice a problem with your roof, it's better to take care of it now before a little problem becomes a big, expensive one. Our specialty crews have the training and expertise to take on any roof repair in Grand Rapids, MI you need:
Roof leak repair
Wind damage repair
Puncture repair
Flashing repair and replacement
Faulty installation remediation
Storm Damage & Insurance Claims
A storm or inclement weather event can cause devastating damage to your home. On top of dealing with the stress of the damage, the last thing you want to worry about is wrangling with your insurance company. Our Grand Rapids roofers work directly with your insurance company to settle your claim and make sure you get the pay-out you're owed.
Our crews have the confidence to take on any repair caused by storm damage:
Water damage
Wind damage
Hail damage
Impact damage
Free Inspections, No-Obligation Estimates
If you notice a problem with your home, whether it's your roof, siding or gutters, it's better to get it checked out by a professional before a small problem turns into a long, expensive repair. Our specialty crews are confident taking on any type of exterior renovation:
Roof repair
Roof replacement
Gutter replacement
Siding installation
Window installation
If you're noticing any issues with your home, contact us to schedule your free inspection or no-obligation estimate. You can get in touch with us by phone or by filling out the simple form on our website. One of our experienced project consultants will come out to your home to take measurements, review your options, and put together a detailed quote on the spot.
0% Interest Financing For 18 Months
Senior & Military Discount
Storm damage?
We can help!
Storms can cause devastating damage to your roof, windows and siding, leaving you with expensive repairs. We'll work directly with your insurance company to make sure you're back on your feet in no time. 
Done in a day.
Good for a lifetime.
We know your time is valuable and you don't want to live in a construction zone, so we complete the job – from materials delivery to clean-up – in one day, 98% of the time. Our specialty crews receive regular training to ensure they're experts in technology and product quality, so you can rest assured you'll receive a quality exterior renovation that will last for years.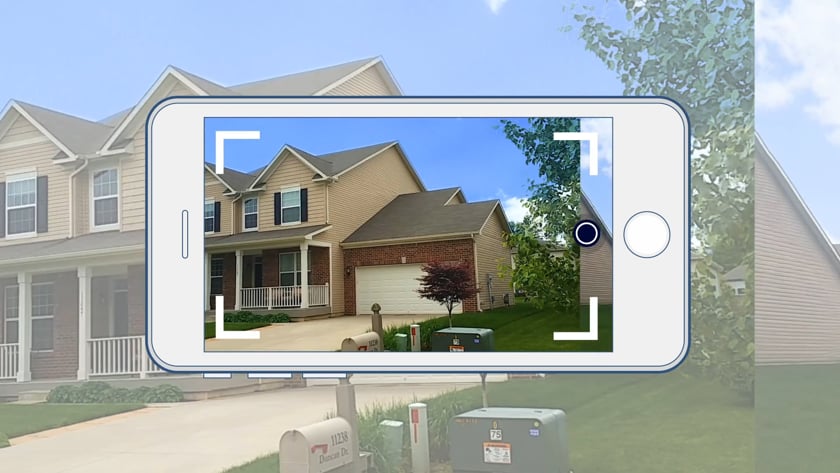 Great Reasons to Choose Mr. Roof
We have over 400,000 satisfied customers who can vouch for our quality. Here's what some of them are saying.
Ericka L.
We found out at the end of November that we needed a new roof. We got quotes form several places, and Mr. Roof not only came in with the lowest quote, they were also the most professional and down to earth of all the roofing companies in Grand Rapids we talked to. They came out super quick and got the entire job done in one day! We've had the new roof for about 1.5 years now with no issues. I would definitely recommend them for your roofing needs!
Paul K.
We had a great experience with Mr Roof. One day installation. Warranty on work and shingles through them and not warranty on work through them and other warranty with shingle company. They came soon after the installation to address some questions I had and made sure they were taken care of. They responded to all my calls and inquires. Competitive pricing with other roofers in Grand Rapids. They did a great job cleaning up as well.
Gail M.
Mr. Roof did an amazing job on my home! They did the roofing, siding and insulation. There were 6 men in the roofing team. They got the job done in 1 day and cleaned up so nicely. The siding team was wonderful too. Mike took the time to listen and then made my dream come true. I had requested custom trimming around the windows and doors. Mike did a great job! I believe he truly cared about my project. Mr. Roof gave me a good price and every day, I take a minute or 2 to look at the house and I smile. I'm so happy with the results. Thank you Mr. Roof!
Bruce K.
I cannot speak highly enough of my experience with Mr. Roof-Grand Rapids. My roof has an extreme pitch to it. The Mr. Roof team arrived on the site as scheduled, like a well-trained army. They completed the entire tear-down and re-roofing in one day. They then thoroughly cleaned up the site to my satisfaction. I haven't had a single problem since. Highly recommended!
Serving the entire Grand Rapids, Lansing and Kalamazoo metro area, including: